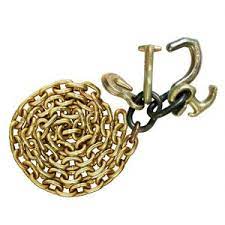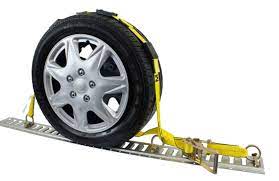 We ship high-end vehicles for high-end customers who our looking for exceptional service.
Our highly specialized shipping service is the best in the world.
If you would like more information about one of our vehicle shipping services?
Please call one of our professional customer service reps. (866) 561-4820
We recommend tire straps! We use tire straps on all our enclosed shipments. Some of our open carriers still use chains. Shipping enclosed will ensure your vehicle is tied down with soft straps.
Why you don't want a company that uses chains.
Chains work ok with a driver that has experience and understands the effects of not using them correctly. Most vehicle manufactures have designed holes in the frame of the vehicle to hook the chain to. The problem arises when inexperienced drivers do not know where these holes are, or they use the wrong type of hook to secure the vehicle.
If the driver tie's the vehicle down to tight it will tweak the frame. If he tweaks the frame of the vehicle this will devalue it and could cause it to become a salvage title. It can also cause the chains to tear out of the frame. Your vehicle could move around while the truck is going down the road causing more damage.
Choose a company that uses straps!
Not much can go wrong with tire straps if you have a good experienced driver. In fact the only damage we have ever seen with a tire strap is if the diver doesn't use them correctly.
I have seen drivers wrap the strap around the rim of the tire and this wore the clear coat of the rim. This is minor damage and can be fixed inexpensively.
We recommend using a company that uses tire straps. If you can't afford to go this route, then use a company that stands behind their work. At CLS, we stand behind the job! From pickup to delivery you can count on us!